Video of Jyoti Maury –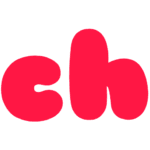 SDM Jyoti Maurya PCS Video After becoming SDM, SDM Jyoti Maurya, who left her husband and adopted her lover, remains in headlines these days. Jyoti Maurya's video and some pictures are becoming increasingly viral on social media.
Meanwhile, another video of Jyoti Maurya is becoming increasingly viral, in which she is seen cursing her husband and in-laws. On the other hand, Jyoti Maurya has accused her husband and in-laws of dowry harassment.
SDM Jyoti Maurya PCS Video According to Alok, in the year 2010, he got married to Jyoti, a resident of Chirai village of Varanasi. Jyoti expressed her desire to continue her further studies after marriage. After that Alok deducted money from his small salary and added money for her studies. For this he sacrificed his small happiness. There should be no stone unturned in his wife's studies, so he got her admitted in a good coaching center in Prayagraj.
It is being told that in the year 2015 both of them had twin daughters, on the same day the result of PCS exam also came and Jyoti got selected in PCS. There was happiness in the whole house. Jyoti gave credit for this to her husband Alok Maurya and father-in-law, but a few days later, wife Jyoti, who became an officer, filed a case against her husband and father-in-law in Dhumanganj police station, accusing them of demanding dowry, defaming and harassing her.
Alok and Jyoti's married life was going well, but in the meantime, in the year 2020, Jyoti met Home Guard Commandant Manish Dubey. Alok says that Jyoti kept getting closer to Manish and away from him. Husband Alok Maurya alleges that when he suspected his wife, he checked the mobile. In this, Manish Dubey, who is posted as Home Guard Commandant, had an open chat with his wife Jyoti Maurya. Not only this, he alleges that he had caught both of them red-handed. It is being told that Jyoti's lover is currently posted as Home Guard Commandant in Ghaziabad, he has filed an application to divorce his wife in the court. On the other hand, Jyoti is also demanding divorce from Alok.
Please tell that TOUCHPUR.COM does not confirm this viral video. Also, this information has been made on the basis of viral videos on social media. Viral video has nothing to do with TOUCHPUR.COM. It is being said that this video is very old, but again it is going viral on Twitter.